Completed Projects

BANU EVLERİ Ispartakule 2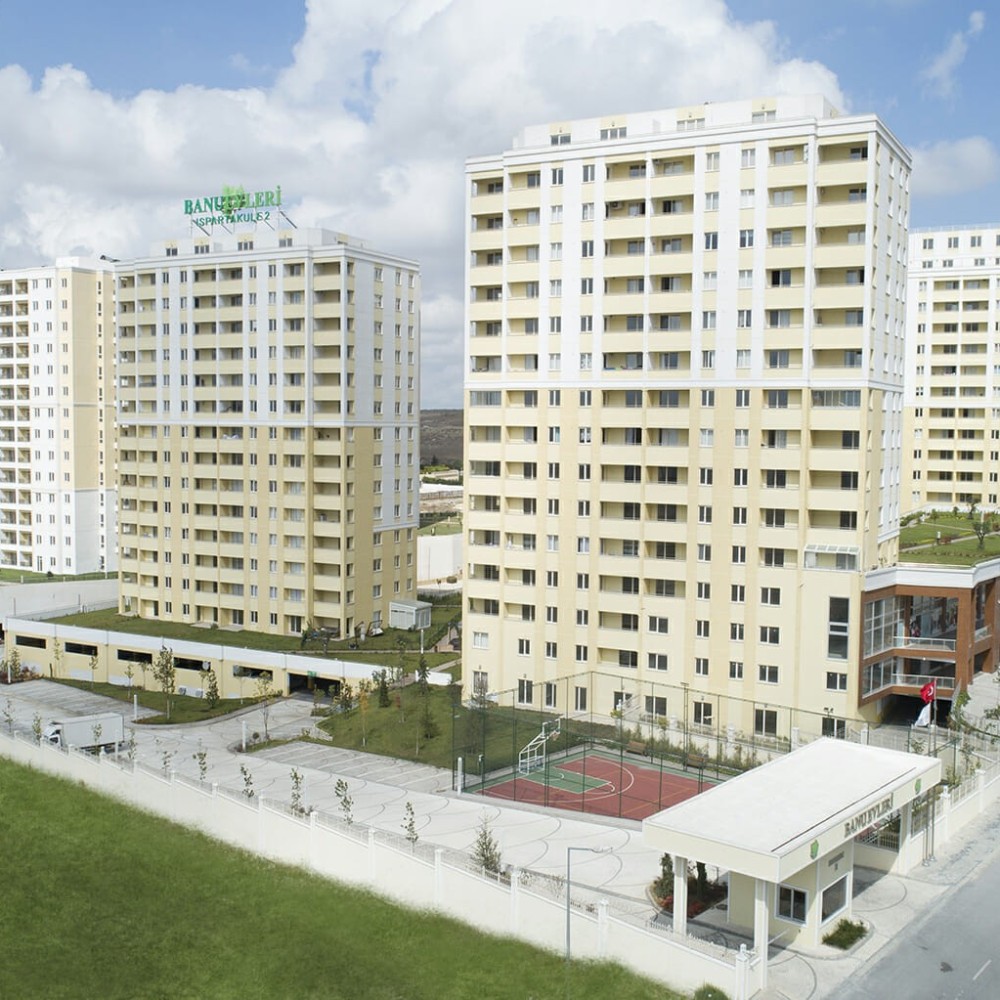 With its stylish and modern architecture and its privileged location intertwined with nature, BANU HOUSES Ispartakule 2 invites you and your family to rediscover life.
BANU HOUSES Ispartakule 2 project, which has a construction area of 51,000 m2 on an area of 18,000 m2 in Ispartakule, Istanbul's new stress-free attraction center, is waiting for you to take the first step to a comfortable life.
We have NOT ALLOWED 1 + 1 and 1 + 0 apartment types in the project that is suitable for family life and where neighborly relations are important!
BANU HOUSES Ispartakule 2 has 220 apartments in four 15-decker apartment blocks, the apartment sizes range from 135 m2 to 189 m2; 2 + 1, 3 + 1 and 4 + 1 meet all needs with different housing types.
Designed for Your Family and You
The safety and inviolability of family life is paramount. With this philosophy, we have created convenient and comfortable living spaces in BANU HOUSES Ispartakule 2 that are suitable for the Turkish family structure. BANU HOUSES Ispartakule 2, which allows us to experience the concept of a five-star holiday with its social activities, offers you the opportunity to experience all the comfort you need for a happy life at home. With the social activity area designed in ultra-lux concept, you can relieve yourself from the stress of city and business life and enjoy a peaceful life full of pleasure. We expect you to raise your standards at Banu Houses Ispartakule 2 project with units such as indoor swimming pool, fitness center, Turkish bath, sauna, masjid, basketball court, playground, pool and camellias.