Completed Projects

BANU EVLERİ Ispartakule 1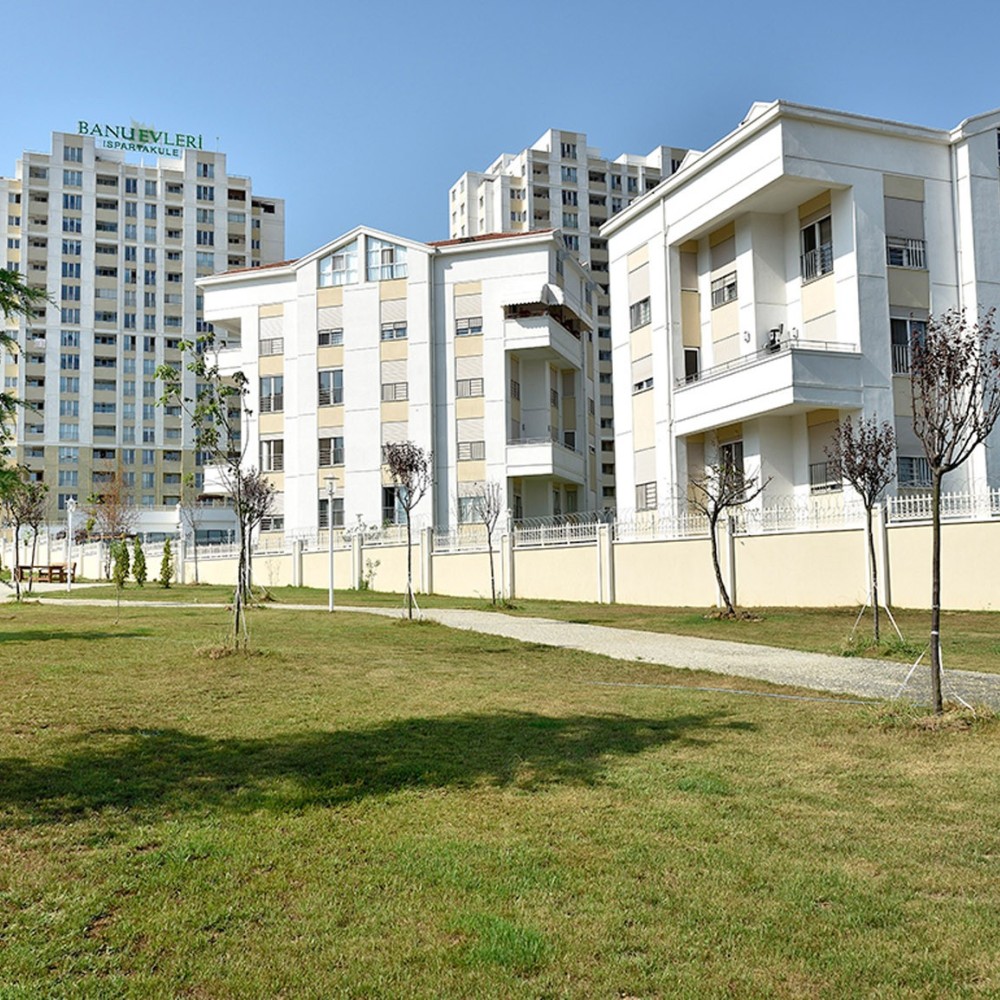 BANU HOUSES Ispartakule 1, Has Become the Peaceful Home in Your Dreams.
Offering more of everything to its customers and sold out in a very short time, BANU HOUSES Ispartakule 1 has become the symbol of Ispartakule. It has become the address of trust and happiness with spacious, comfortable houses, modern and convenient living spaces, and social areas well-suited for families.
BANU HOUSES Ispartakule 1 has gained the trust of investors and families with high occupancy rates and high-profit returns since its completion.
Safe, Modern, Functional Houses
BANU HOUSES Ispartakule 1 which is sold out at Istanbul Ispartakule promises even more than what you may dream of.
It is the most profitable investment of Ispartakule, with modern, comfortable houses, spacious kitchens and bathrooms, unique landscaped gardens, more activities and playgrounds for children, an excellent location, and its shopping centers.
BANU HOUSES Ispartakule 1, which has a project area of 30,000m², 15,000 m² of which is reserved as natural park areas, consists of 160 apartments in 10 different types and 16 Urban Villas in 3 different types.